THERE IS A DEEPER ENTRANCE
"An awareness of an outside that touches the deepest regions of oneself " – Elizabeth Grosz
IF ONLY YOU STOP LONG ENOUGH TO LOOK.
To sense the world around us, the energies that are apart of it ALL. The connections and relationships. To realize that everything is porous, slowly vibrating at different speeds, becoming and disintegrating with different patterns, moving up and down in and out with many inviolé connections – the multiple joining points of the rhizome.
Photography by : David Walters – Avalon Studio
Convergence Spring- 2022
48″ x 72″
Materials: tree bark, leaves, wysteria limb, stones, turtle shell, photo collage, printed enhanced matte paper, tyvek, acryllic paint, printed transparencies, faceted glass, mica, copper, copper mesh, woven copper wire, wire, CarbOthello pencils, epson surecolor p6000 printer.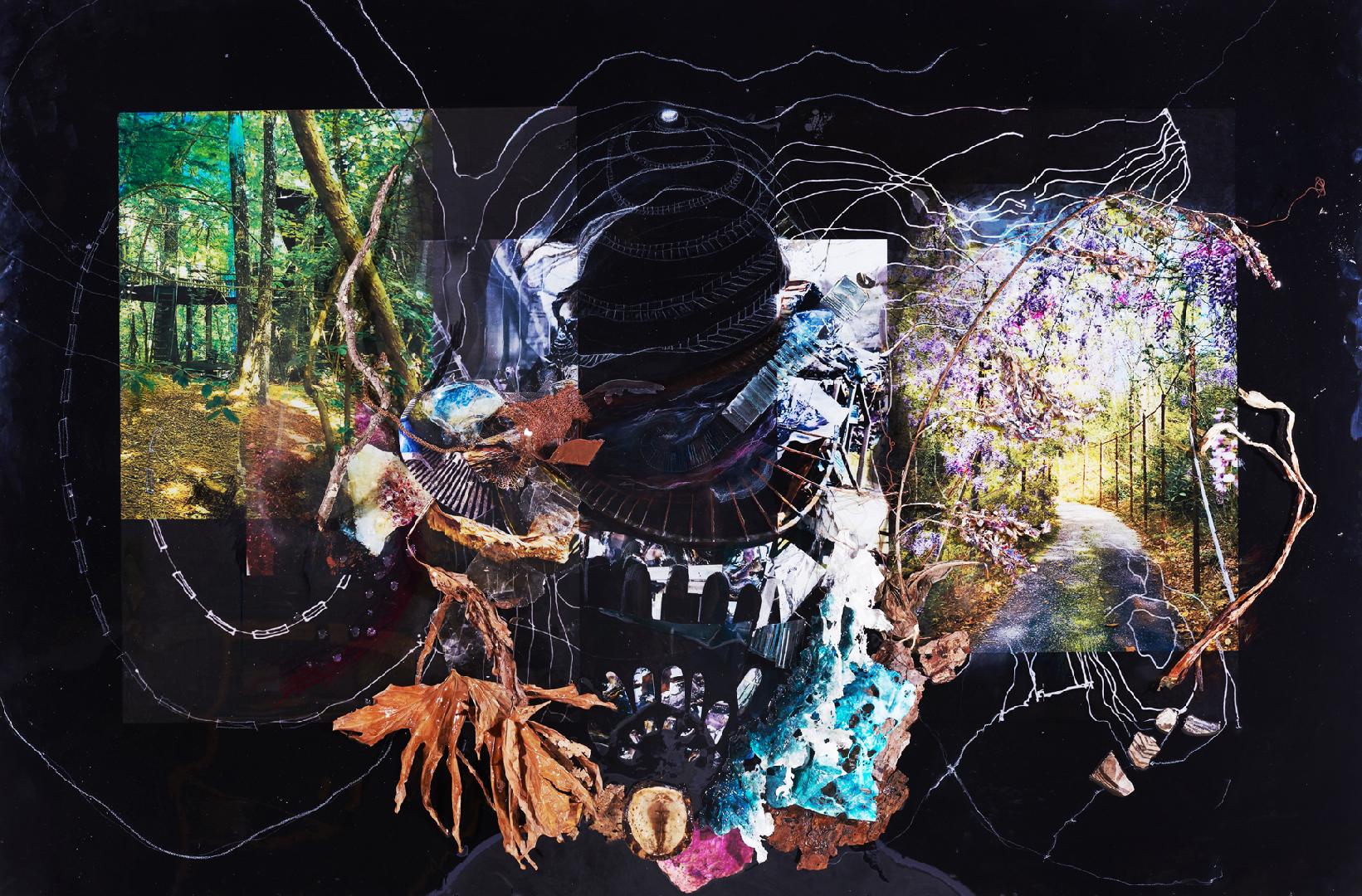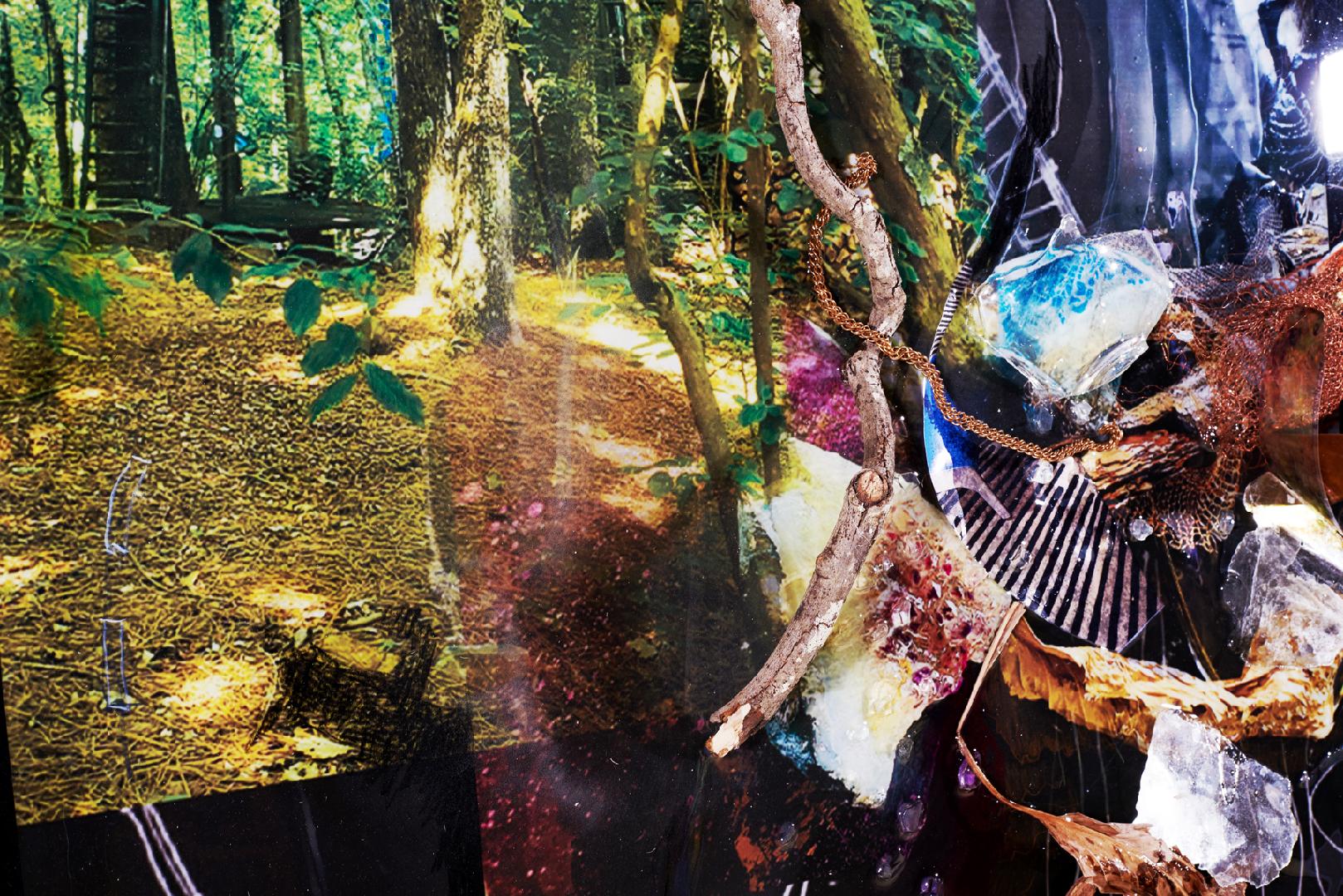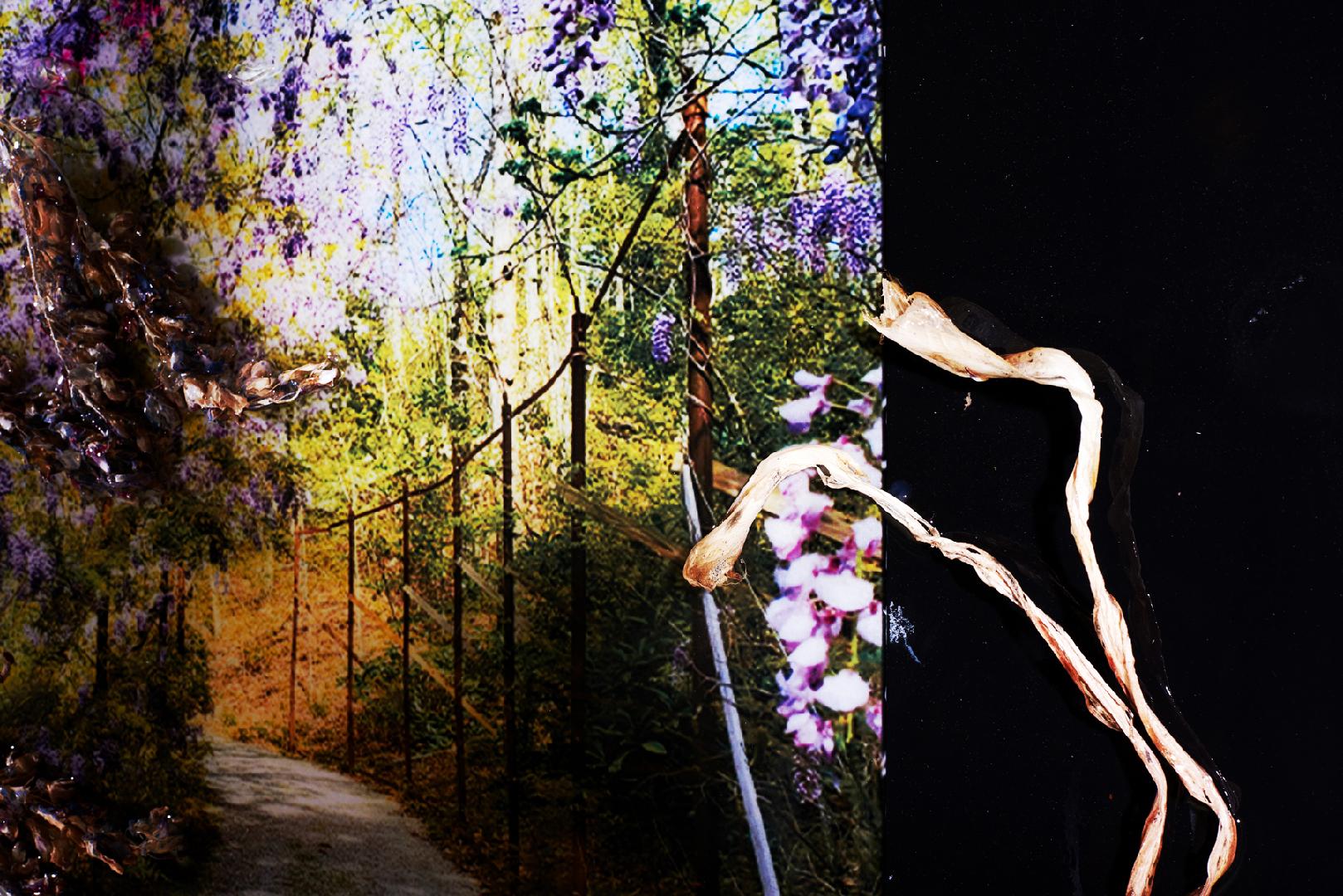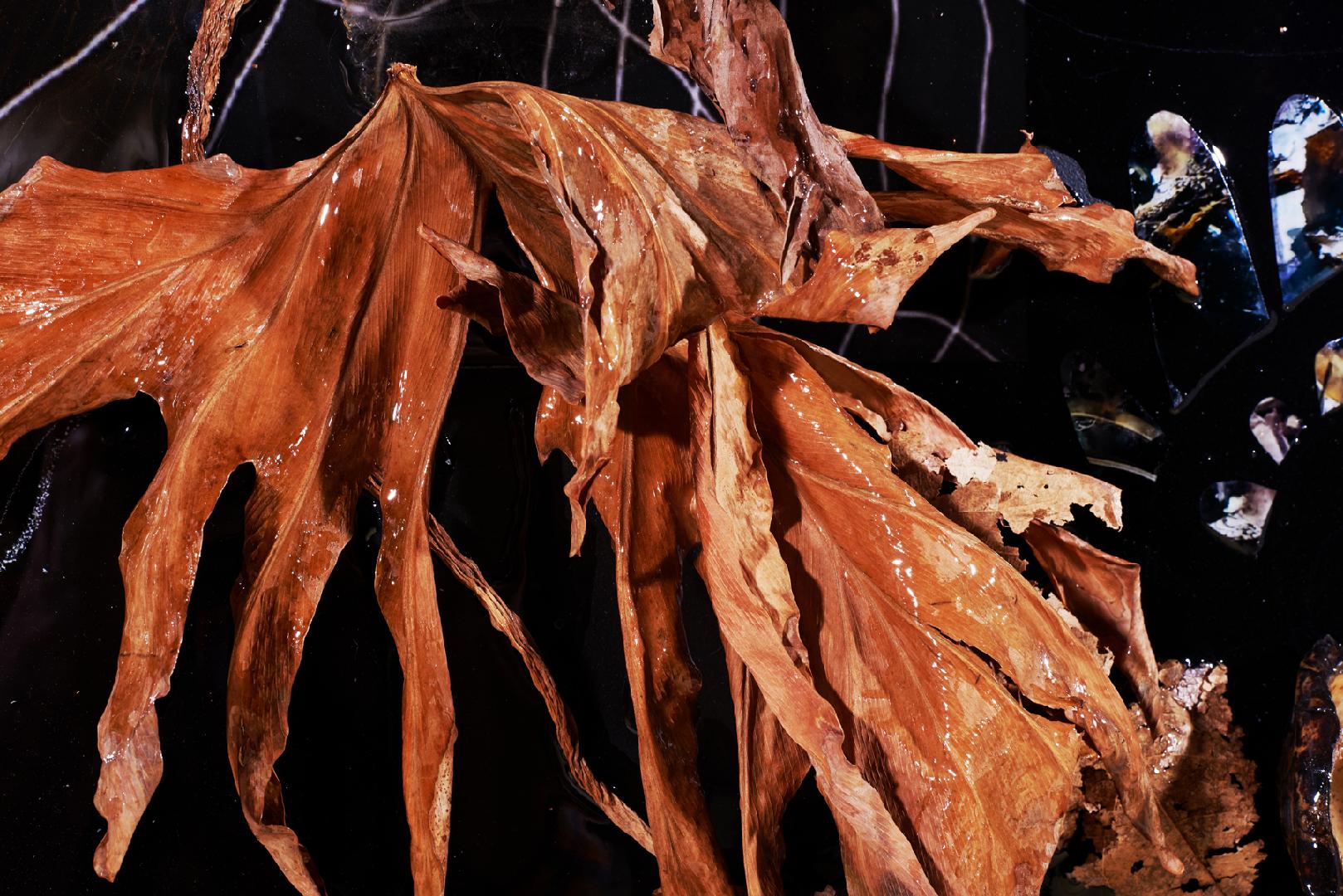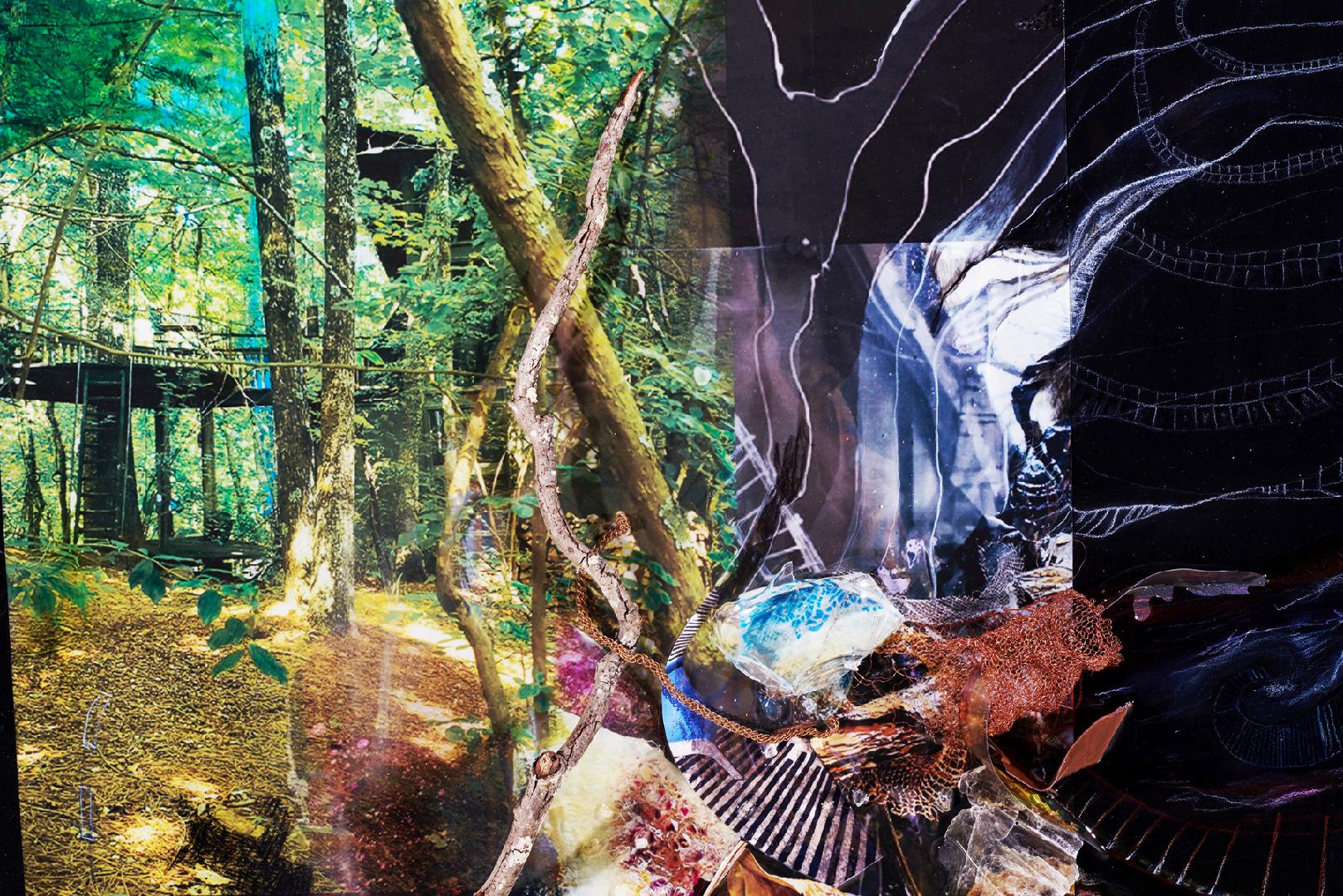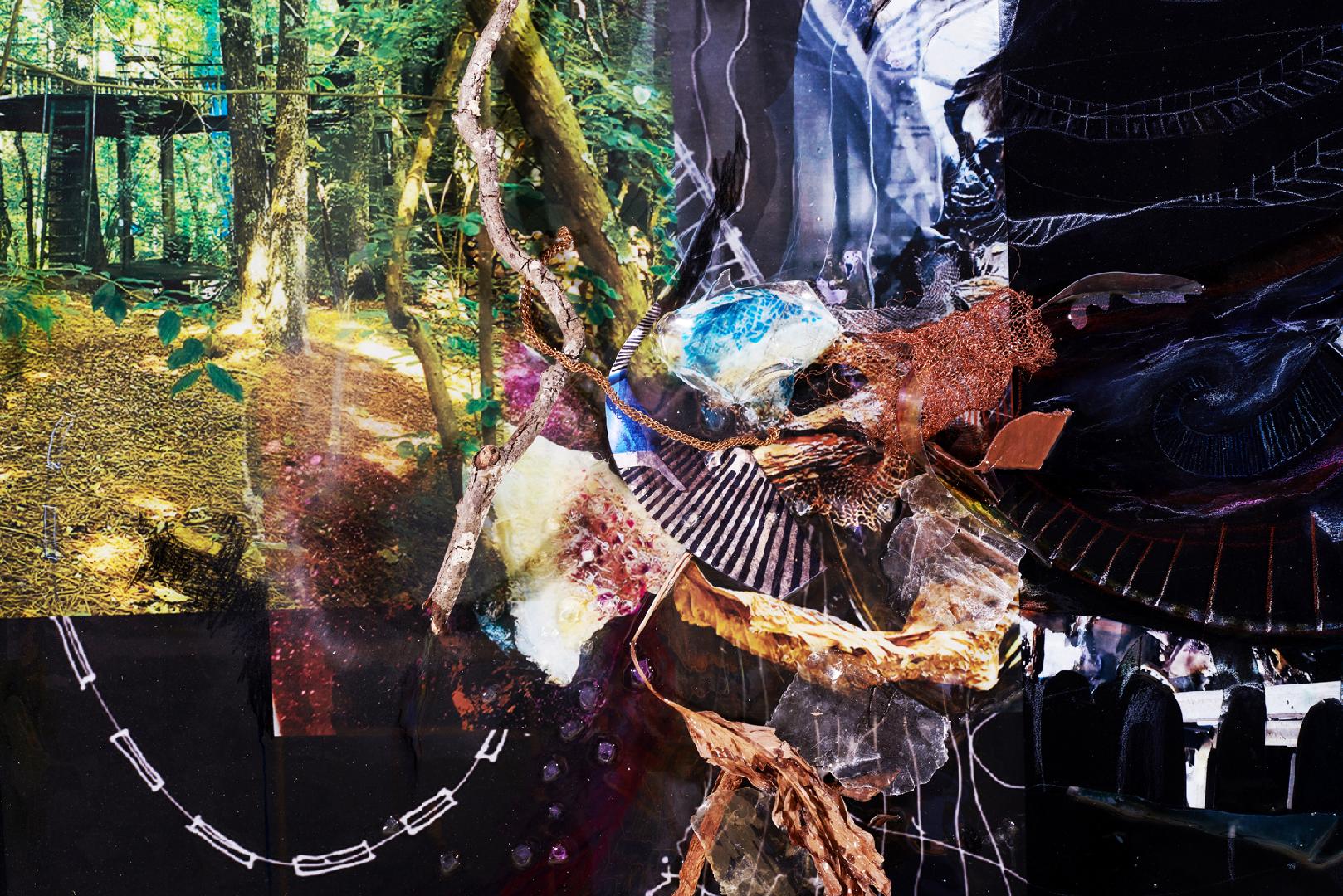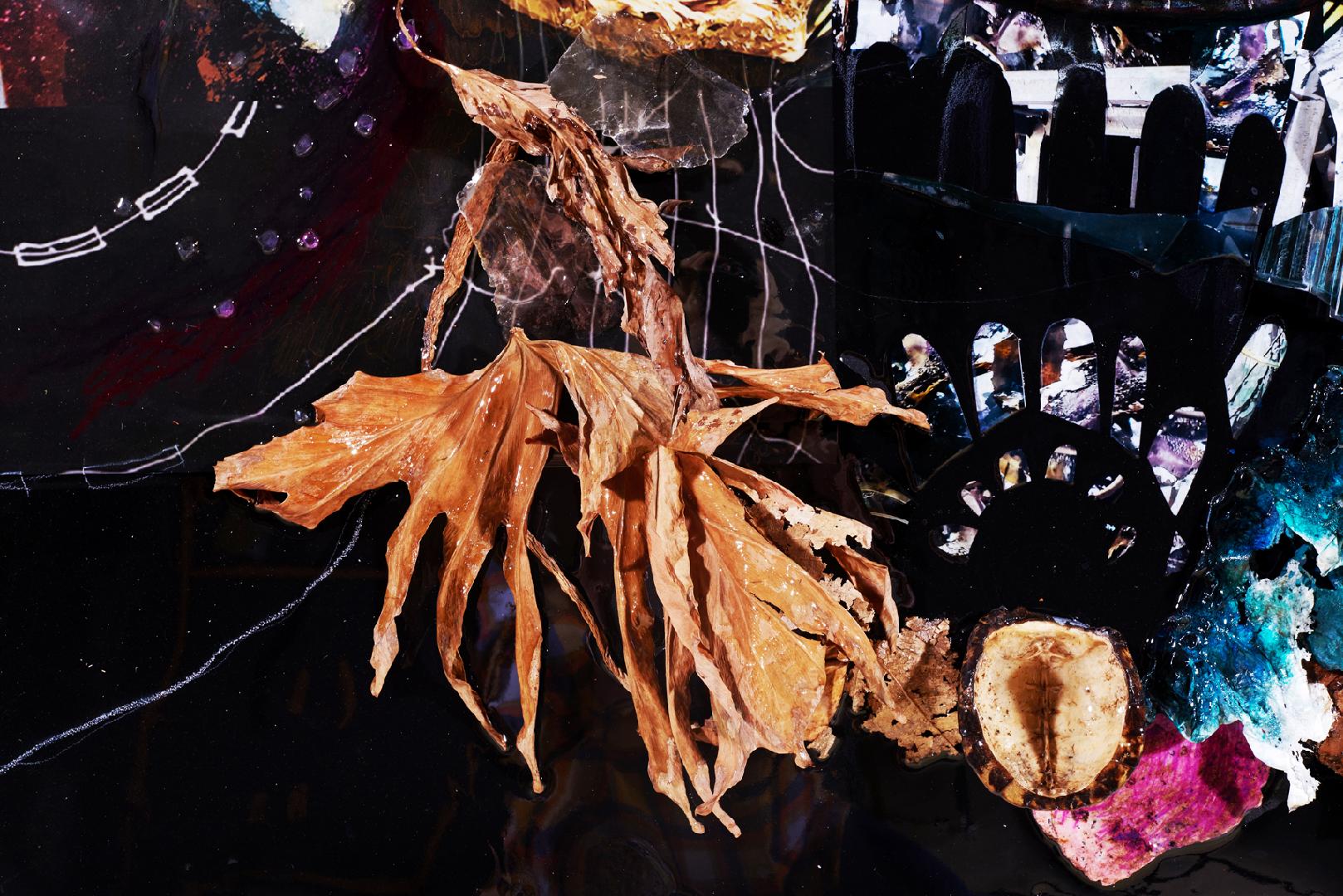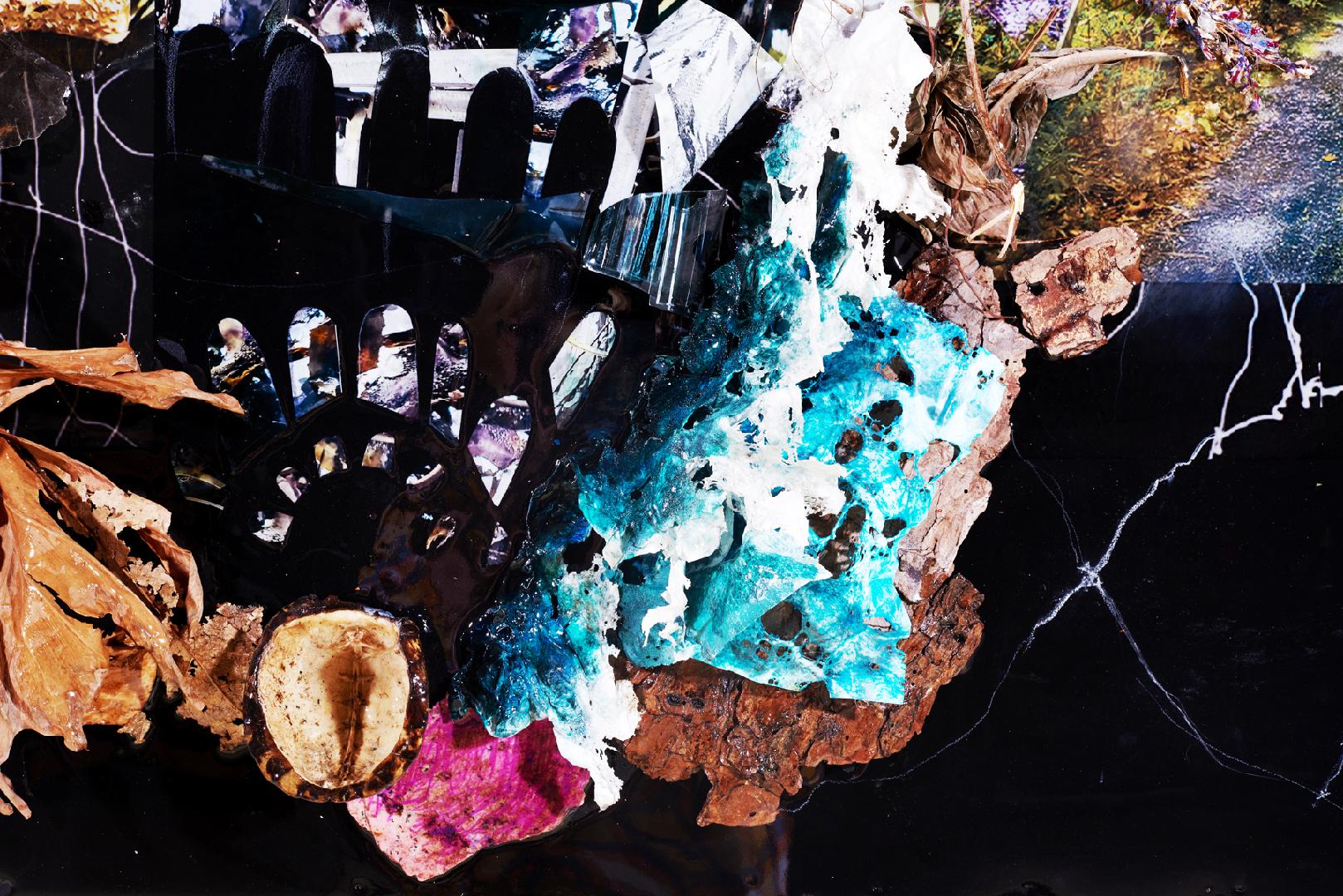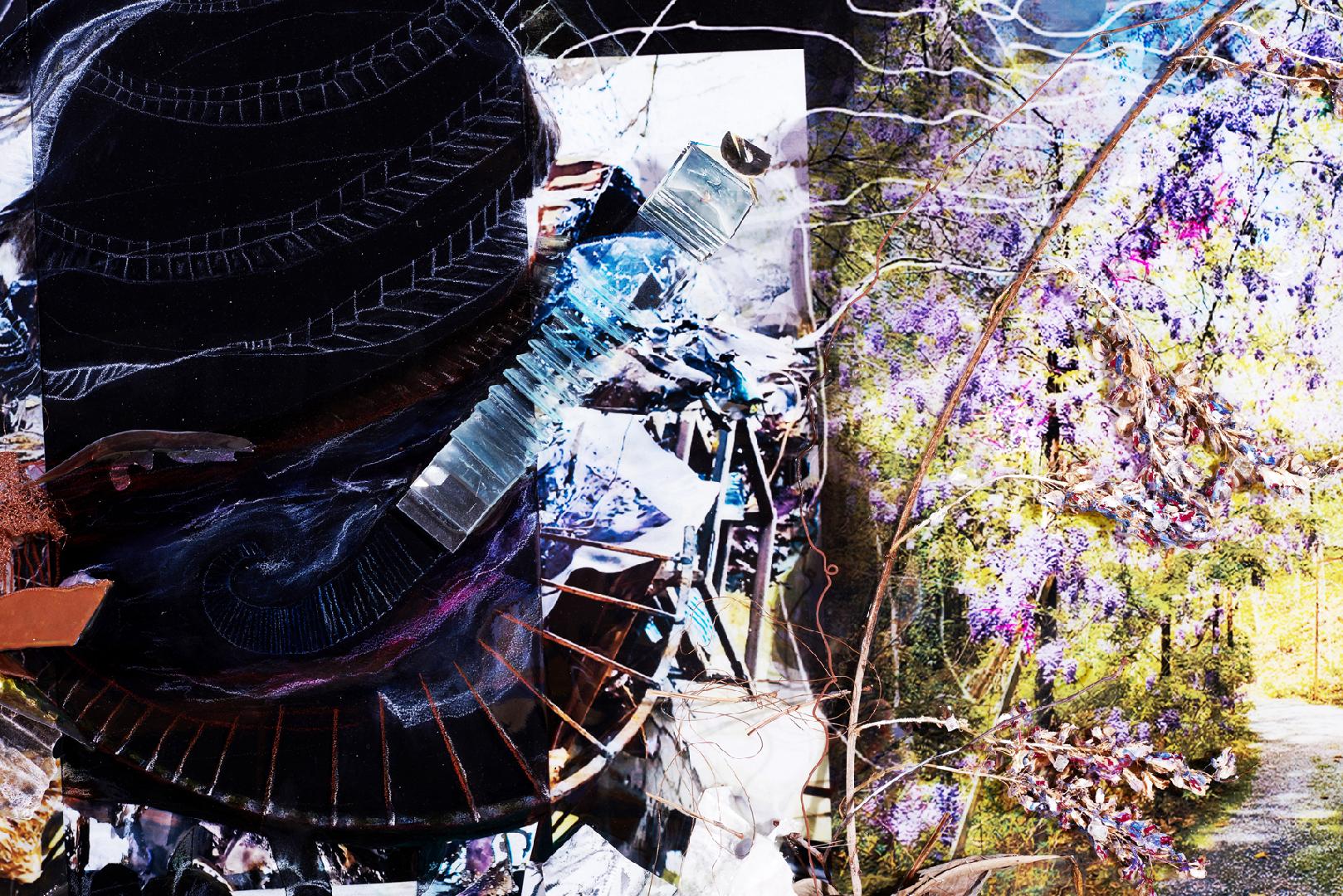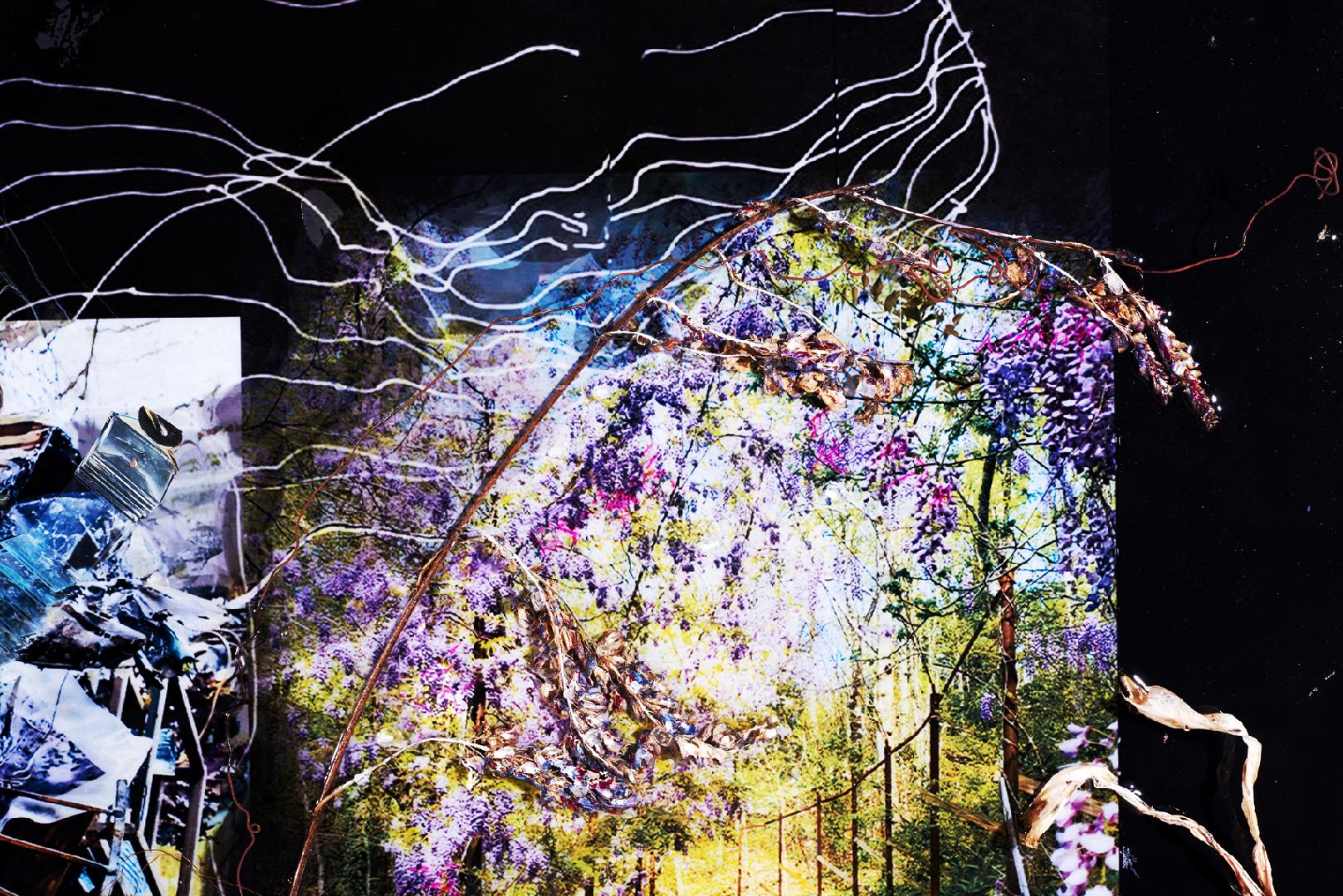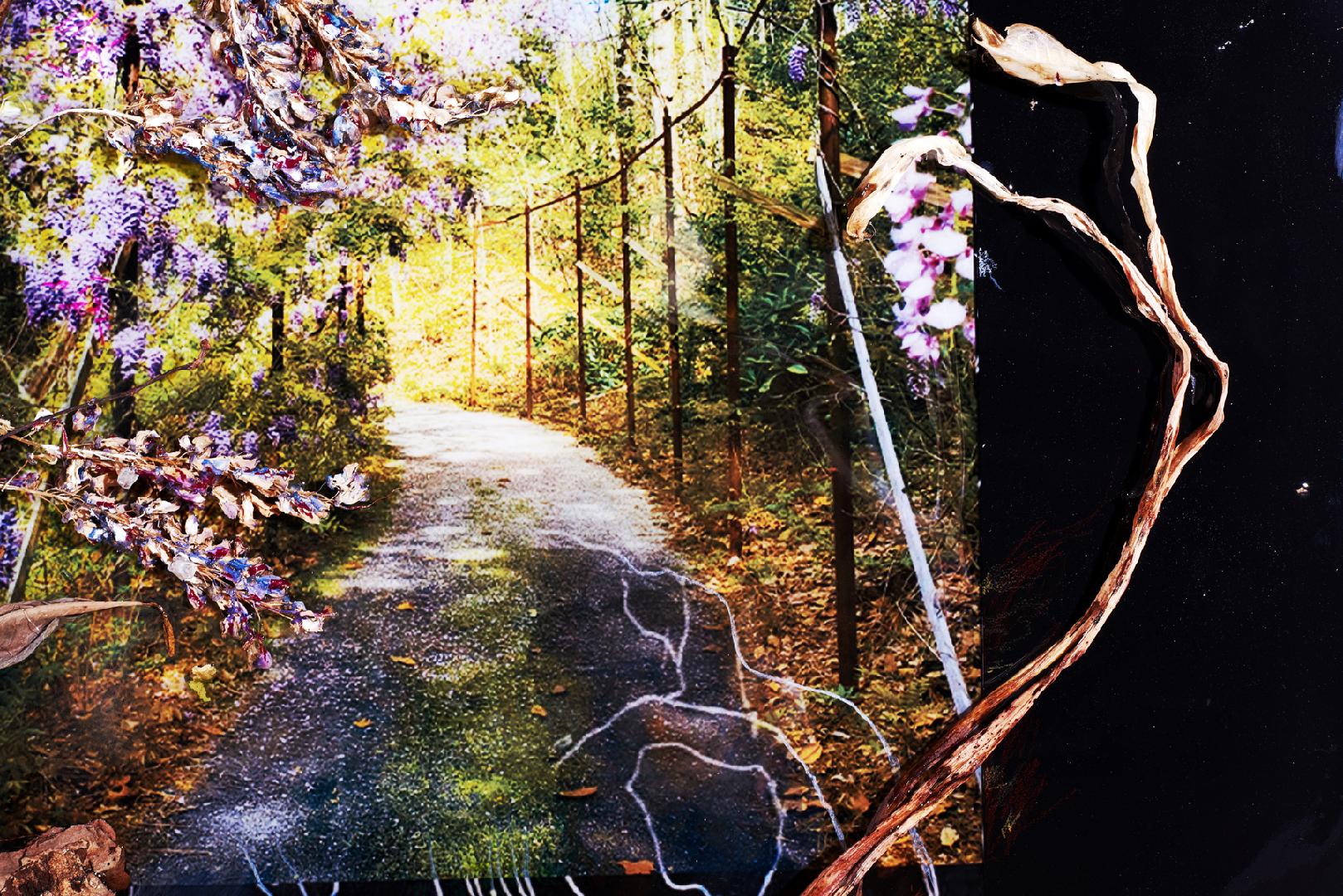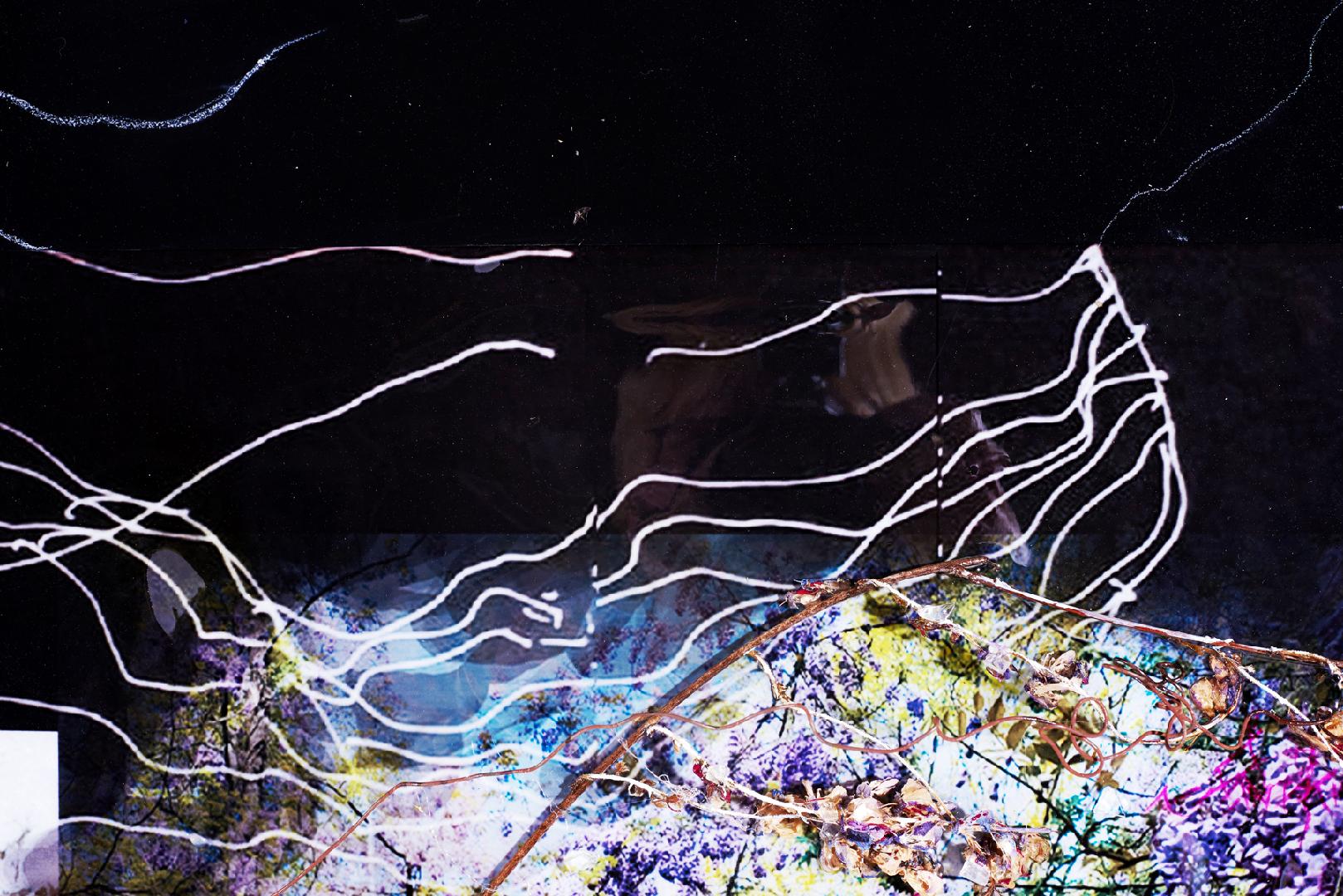 Divergence Snow- 2022
48″ x 72″
Materials: printed enhanced matte paper, printed transparencies, broken glass, beveled mirror, mica, wire, melted tyvek, screen wire, welded steel sculpture, leaves, CarbOthello pencils, resin, epson surecolor p600 printer.